Fudge Samples $33.00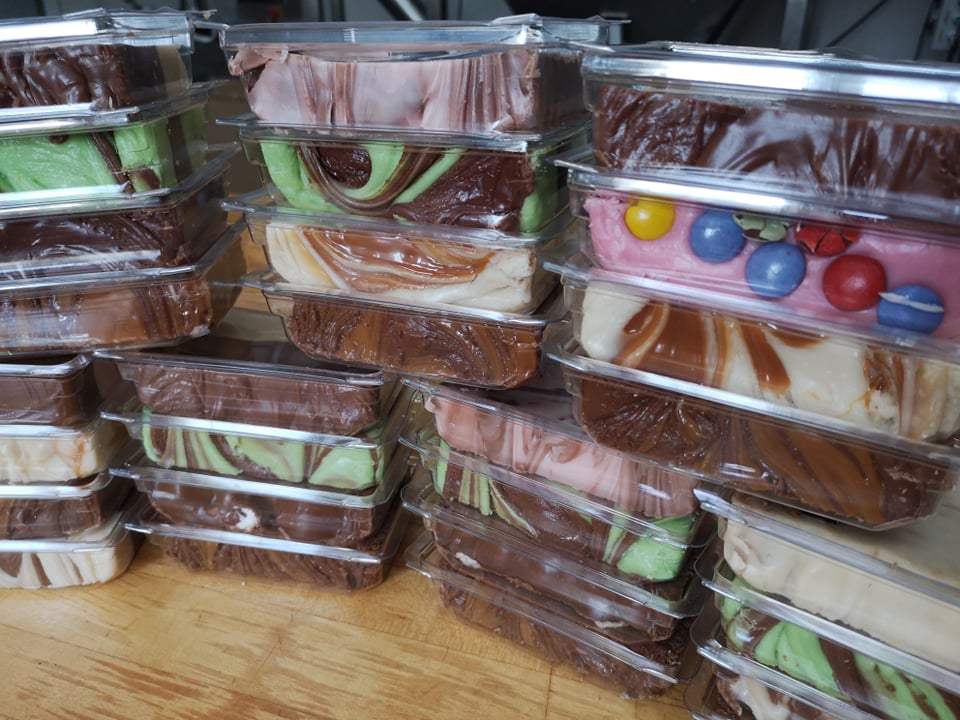 Want to try before you buy?  Our sample box allows you to get an idea of taste and texture.  Typically, we include 2-3 flavours (randomly chosen by us from what we have in stock).  Total Weight typically .75 lb - 1 lb. 
Cost is $33 including shipping.  If you need specific flavours - the minimum order quantities apply (40-50 lbs wholesale order).
Ready-Made Fudge & Fudge MAKING SUPPLIES